NARAL Pro-Choice Washington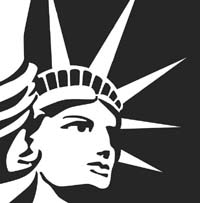 Mike for Spokane response to questions from Naral Pro-Choice Washington:
Questionnaire to City Candidates
Revised 2011
Name: Michael J. Noder Position Sought: Spokane City Mayor
Website: mikeforspokane.com
Email: mike@mikeforspokane
Campaign Contact:  Mike Noder
x    Challenger
PART ONE
1. Please summarize your previous involvement with reproductive choice issues and with NARAL Pro-Choice Washington in particular.   I have not been involved with reproductive choice issues, nor with NARAL Pro-Choice Washington
2. Have you ever cast a public vote relating to reproductive rights as an elected official or member of a political or other community organization?  If so, please provide pertinent details.   No.
3. Do you support a woman's right to choose abortion in accordance with current Washington State law?      I do not believe it is my or my government's right to even know if a woman is pregnant, let alone supervise individual decisions and responsibilities.  I have no reason or desire to support abortion, but have every desire to defend the rights and liberties of the individual.  I seek to adhere to state law at all times, except where such laws are found to impede on Constitutional protections established and guaranteed under our Republic.
4. Do you support age appropriate, comprehensive, medically accurate sex education in public schools? That is a matter to be decided by parents and their School Boards. I encourage both groups to be deeply engaged and aware of all parts of a school's curriculum.
5. Do you support contraceptive equity (the requirement that health insurance plans that cover other prescription drugs also cover prescription birth control) for all city employees? I support the people of Spokane deciding such matters for themselves and this includes city employees.    Whether contraceptives are part of any healthcare plan depends primarily on cost and will of the employees.    Price, access and availability of contraceptives make it far easier for the individual to manage such matters as opposed to government, which can become oppressive with such influence and personal information.
The following issues may be unlikely to come before you as Mayor, however NARAL Pro-Choice Washington requires that all endorsed candidates be fully pro-choice, consistent with our position on the issue, and therefore requires your response to these questions in order to consider you for endorsement.
6.  Under present law, all medical patients must give their informed consent for medical procedures.  Current law requires accurate explanation of every patient's medical alternatives.  Do you OPPOSE policies that single out abortion and create special "informed consent" or mandatory waiting period requirements for abortion care? I am not qualified to make decisions that I believe should be reserved for the individual and their physician or spiritual advisor.
7.  Do you SUPPORT continued state funding of abortion services for low-income women of any age?  No, I do not support mandatory tax payer supported charity, without the consent of the individual tax payer
8.  Do you SUPPORT continued state funding of family planning clinics and services for low-income women of any age?  No, charity is the decision of individuals and their communities.  I do not support government mandating such decisions, particularly those that may violate the personal faith of an individual.
9.  NARAL Pro-Choice Washington believes it is desirable for minors to involve their parents in their decision whether or not to have an abortion.  However, we recognize that sound family communication cannot be mandated by politicians.  Do you OPPOSE policies that require parental notification and/or consent for a minor to terminate her pregnancy?  Until the child reaches the age of consent, it is the parent's duty to stay informed.  I am against any actions by the state that supersede this parent responsibility, absent the presence of criminal or mental defects.
10.  Congress and many state legislatures have passed bans on methods of abortion referred to by our opponents as "partial-birth abortion."  While the Supreme Court has upheld the federal abortion ban, Washington State voters defeated a similar abortion ban initiative (Initiative 694) in 1998 with 57.2 percent of the vote. Do you OPPOSE abortion bans that do not allow for exceptions for the health of the woman?  I support the 10th Amendment that protects state & individual rights and powers.
11. . Anti-choice limited service pregnancy centers (also known as "crisis pregnancy centers") target women who are facing unintended pregnancies by offering free pregnancy tests or sonograms. These centers are typically staffed by anti-choice volunteers who give women misinformation about abortion and refuse to provide referrals for contraception or abortion care. Do you OPPOSE public funding or tax credits for limited service pregnancy centers or other programs that do not provide accurate information about contraception and/or abortion?   I oppose deceiving the public under any circumstances.   I do not believe managing pregnancy centers is the proper function of city government.  We have churches, neighborhood councils, schools, libraries and a vast medical community which are likely far better than government as stewards of family and community concerns.   We do not want government imposing religious or moral standards on an individual, nor do we want to restrict those that choose to hold themselves to such standards.   It is not the place of our government to rule over individual matters of Liberty and responsibility.
12.   Will you SUPPORT policies that would require limited service pregnancy centers to: disclose that they do not provide abortion or birth control care or referrals, keep women's medical information private, and provide written pregnancy test results immediately? I support the 4th Amendment of the U.S. Constitution when it comes to matters of privacy. I am not qualified to comment on physician referrals and the delivery standards of medical services.
13.  A 2008 community-based survey of pharmacies found that nearly 10% do not stock emergency contraception. Would you SUPPORT a policy that requires pharmacies to stock emergency contraception? No, I am against government dictating the practices of private business organizations, unless specifically found to impede individual rights or Liberties expressly protected by the U.S. Constitution and Bill of Rights.
PART TWO
1. Please provide a list of endorsements being used by your campaign.  I am not accepting money from any person or organization. I am not asking for the endorsement of any group or organization.  I only seek to defend Constitutional Protections and to ensure good tax and rate-payer value for City of Spokane Services.
2. Would you welcome an endorsement from NARAL Pro-Choice Washington?  YES
3. What do you know about your opponent(s) position(s) on choice?  I know a great deal about my opponents' opinions and positions, but believe I should speak only for myself.  I do not represent the views or opinions of any other Candidate for Spokane City Mayor.
4. Has your campaign consistently complied with all PDC regulations and deadlines?  I think so, although they don't seem to have one of the forms I filed three weeks ago.  As I am not accepting money from others, most PDC requirements do not apply to me.
5.  Total cash raised: NA
6.  Expected campaign budget:  NA
7.  Cash on hand your campaign currently has: NA
8.  Number of households personally visited to date NA
9.  Number of households contacted using volunteers: NA.  I do have offers from several volunteers to campaign on my behalf, and may also help organize a few public events in association with Mike for Spokane.
Candidate's Signature  Michael J. Noder    Date July 30, 2010
Please Return to Alison Mondi at alisonmondi@prochoicewashington.org; NARAL Pro-Choice Washington, 811 1st Ave, Suite 456, Seattle, WA 98104; or fax to 206-624-4505.